President Obama Unveils "Summer Playlist," Proves He's Aux Cord Master
In case you needed further proof that, in addition to his minor duties as president, Obama is one of the premiere tastemakers of our nation, the commander-in-chief dropped his 2016 Summer Playlist today - a two-part collection of music separated into daytime and nighttime listening.
Yes, he even blessed us with a nighttime playlist. Insert wink-face and eggplant emojis as necessary.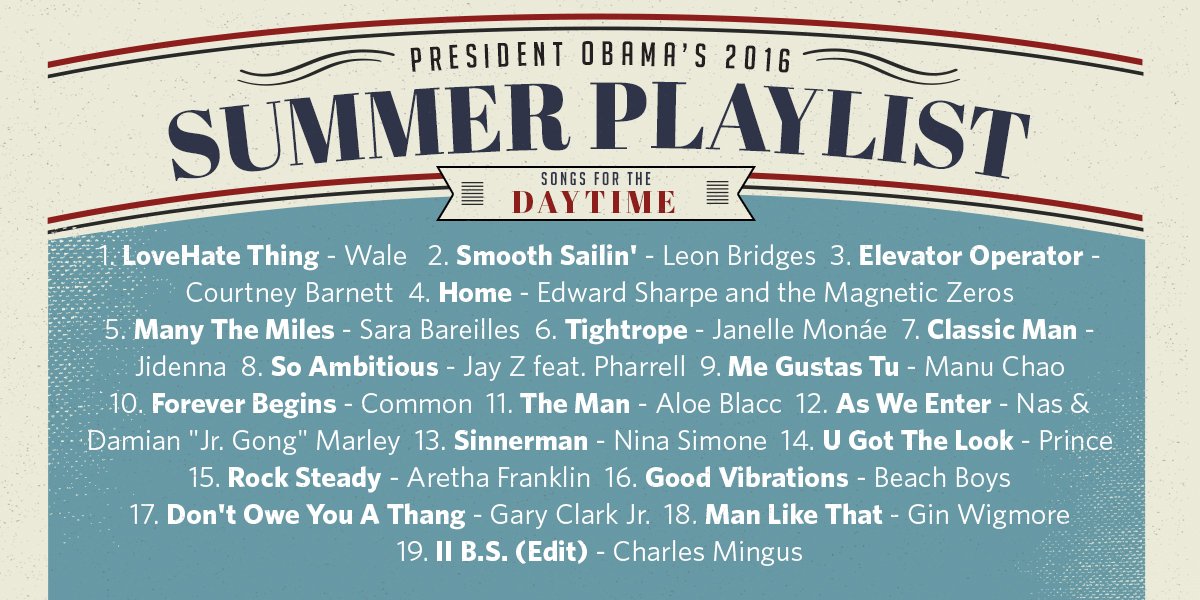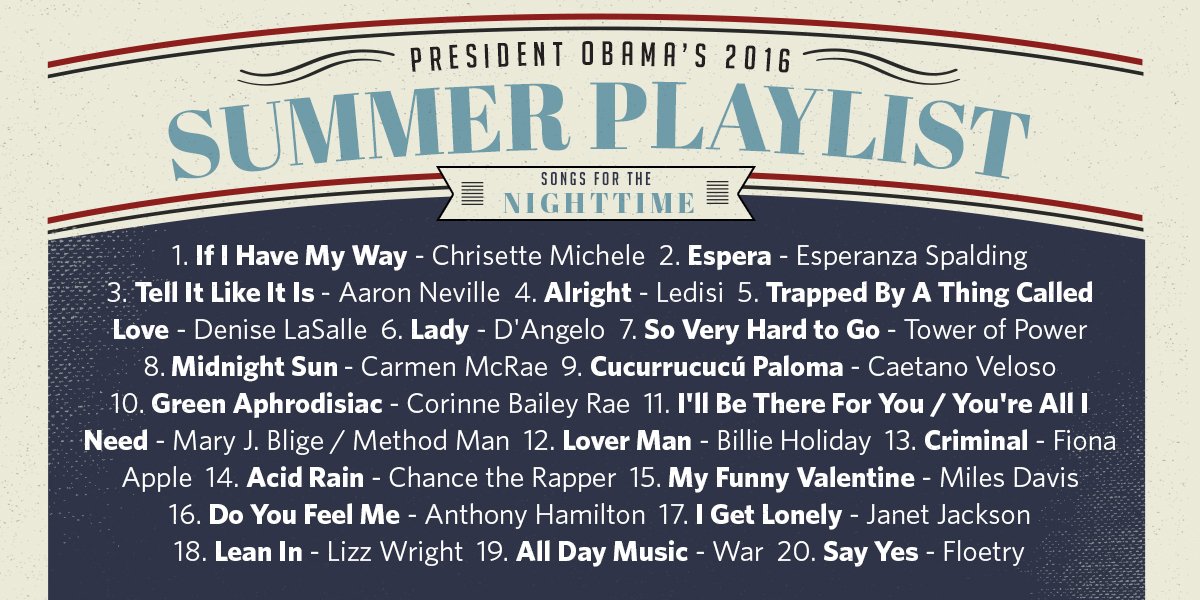 Chance The Rapper's "Acid Rain." Jay Z and Pharrell. Nas and Damian Marley. METHOD MAN AND MARY J. BLIGE! That the leader of our country doubles as a Wu-Tang fan is a fact so unbelievably lit that it cannot be understated.
In addition, there are selections from Prince, Janelle Monae, Wale, Common, Gary Clarke Jr., D'Angelo, Leon Bridges and more - to say nothing of the inclusion of such classics as Janet Jackson's "I Get Lonely" or The Beach Boys' "Good Vibrations" (I'm not joking and I will throw hands with anyone who thinks differently). Side note: was there any doubt that Obama is a fan of "Classic Man" by Jidenna?
The Summer Playlist is yet another example of Obama's support for the hip-hop community. For a man who's favorite song from last year is Kendrick's "How Much a Dollar Cost?," let's collectively breathe a sigh of sadness that this presidency will soon be coming to an end.
By Brendan Varan. Follow him on Twitter.
Like this article? DJBooth is committed to quality music journalism, never clickbait. You can join us by downloading our app or following us on Facebook or Twitter.
---
Related Articles
---
There are comments
---
Shrink
Hide
Trending Articles
More Hip Hop News