Woah: J. Cole's "Neighbors" Beat Is Actually "Forbidden Fruit" In Reverse
Photo Credit: Live Nation
Playing songs in reverse to reveal supposed subliminal messages (known as backmasking) is usually associated with old rock bands who may or may not have been devil worshippers. You're lying if you say you weren't absolutely terrified the first time you heard what sounded like a love letter to Satan hidden on Led Zeppelin's "Stairway to Heaven," a claim the band continues to laugh off.
But sometimes backmasking is intentional, and sometimes it's so simple it's actually genius. Like J. Cole's "Neighbors" beat which, as it turns out, is actually his "Forbidden Fruit" instrumental played in reverse.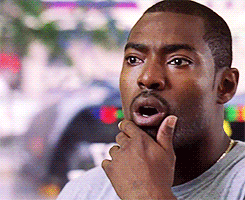 During his 4 Your Eyez Only tour stop in Anaheim last night, Cole broke the golden rule of magic and revealed the secret to his "Neighbors" beat. "Cali, listen," he told the crowd as he executed a seamless—and mind blowing—transition from "Forbidden Fruit" into "Neighbors."
Talk about hiding in plain sight.
So dope. Cole's "Forbidden Fruit" in reverse is his "Neighbors" beat pic.twitter.com/knHEY1PpwB

— Letty (@Letty) July 10, 2017
For the cynics out there who are currently Googling "Forbidden Fruit instrumental mp3" and "how to play a song in reverse" (get it how you live), you might be able to make out part of the "Neighbors" melody, but you won't get the "holy shit!" moment you're looking for.
Between removing the snares, tweaking the tempo and beefing it up with 808s, Cole obviously did plenty of tinkering with the reversed "Forbidden Fruit" section in order to make "Neighbors." After all, a magician never reveals all his secrets.
For what it's worth, playing "Forbidden Fruit" in reverse doesn't reveal any hidden messages to Satan—even if he did get Adam and Eve kicked out of Eden.
Like this article? DJBooth is committed to quality music journalism, never clickbait. You can join us by downloading our app or following us on Facebook or Twitter.
---
Related Articles
---
There are comments
---
Shrink
Hide
Trending Articles
More Hip Hop News